We can  only issue an exchange if the item is received, defective or an incorrect item is shipped.. 

Warranty goes as follow, the part must be returned to Redlinecyclez Inc, who will determine if the part has manufacture defects or if the part was damaged by Installer. 

On triple tree ,  levers , kick stand , pegs , rear grab bar . foot bracket ,You will get only 1  month warranty since this item are touch by hand , rings , keys , foot , sweat , etc . 

Once again warranty is only given if a part has damaged do to manufactures defects or faults. 

Therefore, The only way to aquire a replacement for a part that is purchased be it from me or any other retail store must meet the manufactures guidelines for warranty replacements. 

You have 3 days to return this part to me or all warranty is void.  

         All  shipping and handling are non-refundable . 

You will be charge a 30% of the value of the parts to cover for the fee for restock / material /  labor / and time it took us to send it to you ! If you returning a item that you got and change your mind you will be charge a 30 % fee of the value of the item + shipping You will lose shipping cost also !

                       Please inspect your order upon receipt.

           No claims will be honored after 3 days of delivery , 

.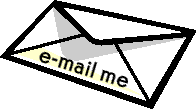 RED LINE CYCLEZ HAS A COMPLETE HAYABUSA LINE OF 3D BILLET  PARTS .

ALL OUR 3D PARTS ARE MADE TO MATCH OUR  WHOLE COLLECTION WE HAVE TO OFFER YOU MEANING YOU WONT HAVE A MISMATCH BIKE  .

BEST OF ALL WE SHIPPED SAME DAY TO MAKE ALL OUR CUSTOMER HAPPY. 

                 Please read  warranty at the buttom of page  

                                before you buy from us .




THE ONE STOP HAYABUSA SHOP .

THE COCO SHOP

1 - 787 - 562 - 8665 

HAYABUSA  BLACK    3D  PARTS PRESS  THIS  LINK  BELOW .

HAYABUSA  CHROME  3D  PARTS

PRESS THIS LINK BELOW .

CAN  AM   X3  BILLETS PRESS

 THIS  LINK  BELOW 

HAYABUSA  SIGNAL LIGHT /

 LED / PRESS THIS LINK BELOW